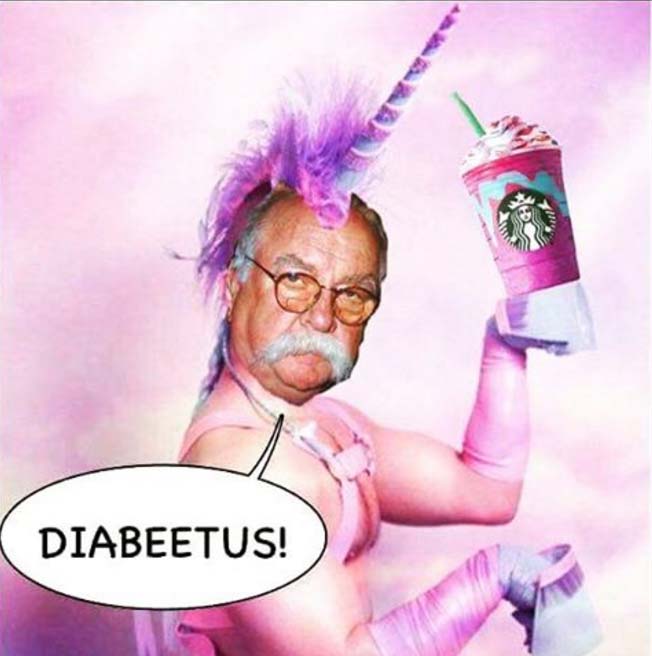 Et tu, Brute? Laura betrays the sisterhood and someone gets salty AF.

13 Reasons Why Not to Watch This Show, and the Unicorn Frapp: a monster of our own design.

THERE'S NO WORDS ON IT. FUCKIN THING SUCKS. -Bill O'Reilly, or #Millennial listeners? 

Bye boi! 

Let's talk about France, baby, let's talk about you and oui. The French presidential election is freaking people the fuck out, and for good reason.

What do you want to hear on your death bed? "You are loved"? "Heaven is real"? "Donald Trump's in prison"? Are the last two the same thing? The hosts investigate. 

Uber gets a smackdown from Apple and Andrew starts his own religion. 
Hidden From the Headlines: Dow Chemical asks President Thundercunt to ignore a new government study that found Dow's pesticides are fuckin up 1,800 endangered animals. "WHAT WILL DONALD DO?!" wonders nobody. 

"Dear Diary, I am about to receive terrible advice. But here's go nothing." We respond to a few listeners' requests for sage life wisdom.
To listen to Episode #3×15, update your iTunes/RSS feed (here's more on how to listen), directly download the file, or use this player: