#Millennial podcast is a weekly roundtable about our Generation Y experience. From news to politics and pop culture, a panel of friends digs in on why these stories matter and how they affect millennials. 
If you've ever wondered how to maneuver student loan debt, voting, relationships, careers, or just life in general, we feel that SO. HARD. And we're here to share our stories, along with our greatest challenges and wins, along the way. Put simply, #Millennial is about journeying through young adulthood together.
#Millennial Podcast releases a new episode every week!
We can't do it without your support. Pledge and receive great benefits in return!
And if you can't support us through a monthly pledge, we'd love for you to take advantage of an offer from one of our sponsors!
About the Team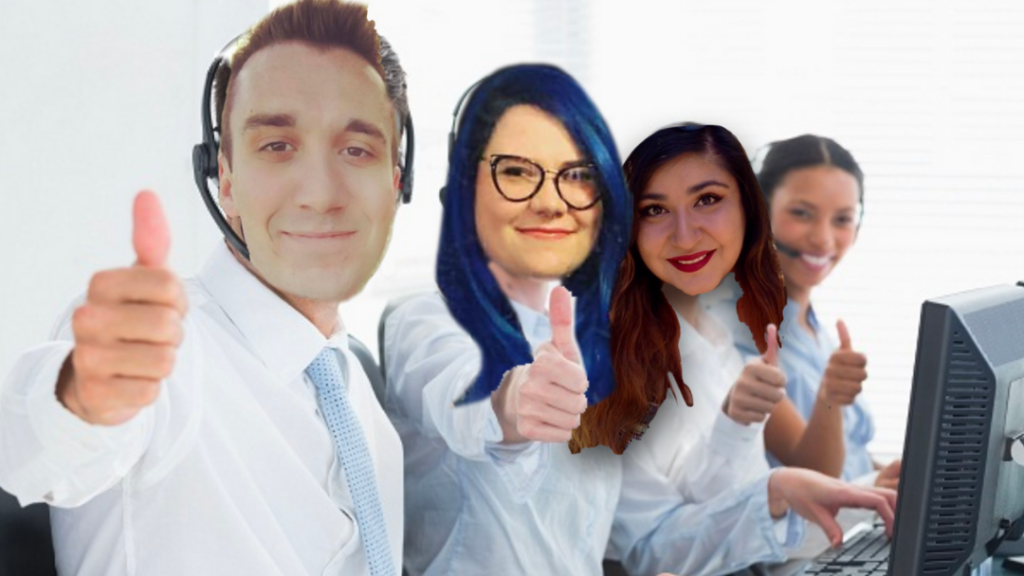 Andrew Sims (Host, Producer) began podcasting when he founded MuggleCast in 2005. Andrew offers Patreon and Podcast consulting, as well as podcast editing out of his home in Las Vegas. Outside of work Andrew obsesses over Potter, Springsteen, dogs, and nature.
Laura Tee (Host, Producer) was bitten by the podcasting bug in 2006 when she first joined MuggleCast. Podcasting stuck with her through living abroad in Costa Rica (pura vida, mae) and graduate school in New York City. Outside of #Millennial, Laura loves linguistics, story-based gaming, and analyzing current affairs. She lives in Atlanta with her boyfriend and adorable dog, Canela.
Pamela Gocobachi (Host, Producer) is a Bay Area native and an entertainment journalist with a deep love for all things pop culture. When she's not writing or podcasting you can often find her obsessing over new music finds, drinking coffee like it's her job, or doting over her dog Jasper.
Jule Gamache (Social Media Manager) has been managing social media in one form or another since 2011. In addition to #Millennial, she also runs the social media for MuggleCast and is a freelance content marketer in Los Angeles. She's a huge fan of all things Disney, Harry Potter, superheroes, and theme parks. Be it adventure, fantasy, horror, or crime, you can usually find her obsessed with the most recent content she consumed.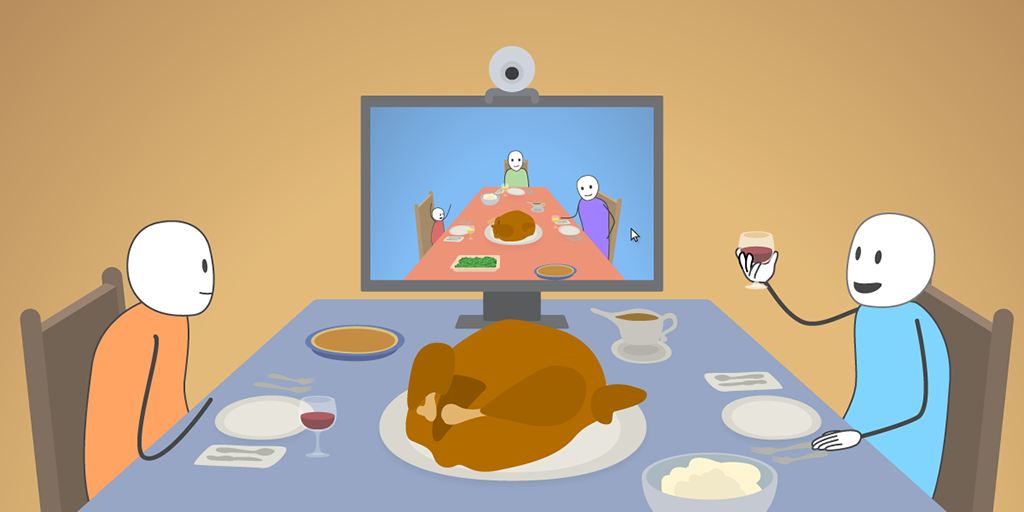 Just in time for Thanksgiving: Twitter launches FLEETS, Rudy Giuliani melts on live television, and Barack Obama's 
A Promised Land 
drops.
Taboo word of the week is back! This week's taboo word: Biden.
How are we all handling Thanksgiving this year? While the panel tries to plan a safe and enjoyable holiday, we're 👀 at the people who are having large family celebrations.
We predict that the closest thing we'll ever get to a concession from Trump is this tweet.
What does it mean if the President kinda concedes, but recounts and court challenges are still happening?
Trump really is tired of winning: not content with losing Georgia twice, he is requesting a third recount after the state certified its results last Friday.
Don't fuck with Detroit: the tale of how a gridlock to certify Wayne County's election results turned into a Zoombombing good time.
In happy news, Dr. Fauci confirms that Santa is immune to coronavirus, and can still make the rounds this year!
Vaccine check in – are we still feeling cautiously optimistic?
Laura's rage of the week: 80% of inmates in Texas county jails who died of coronavirus had not yet been convicted of a crime, and were in jail simply because they couldn't afford bail.
What to say to people who say you're being "too safe" right now: Laura wants to say "fuck 'em," but Huffington Post has some (perhaps) more helpful recommendations.
Pam reports that some California counties are now on mandatory curfew, prompting us to wonder if covid only comes out after 10 PM?
Universal has struck a deal with some major theatrical chains to shorten the theatrical exclusivity window, a win for everyone who prefers watching new movies from the comfort of home.
This week's recommendations will keep your feeds clean, your liver busy, and your Christmas lights simple: Tweetbot (Andrew), Gingerbread Murder Scene stout by Pontoon Brewing (Laura), and smart plugs (Pam).
This week's episode of #Millennial is sponsored by Rothy's (https://www.rothys.com/mill), EliteMD CBD (https://www.elitemdcbd.com/sleep and enter code REAL20 at checkout for 20% off plus free shipping), and LoveBook (https://www.lovebookonline.com/MILL for 20% off). Support #Millennial by supporting our sponsors!
And in this week's installment of After Dark, available on Patreon:
Surprise Bitch! victim Natalie fills us in on new parenthood during the pandemic, as well as what it's like to live in a state where it seems like the Governor wants everyone to die.
Becky reaches out to assuage Laura's fears about potentially getting away to an Airbnb for a change in scenery. Laura is still very paranoid.
In preparation for Thanksgiving, we share some of the cringiest stories from around the web about other peoples' dysfunctional family gatherings. May this help prepare you for seeing your own family.
Andrew reveals his dad's most haunting moment.