#Millennial podcast is a weekly roundtable about our Generation Y experience. From news to politics and pop culture, a panel of friends digs in on why these stories matter and how they affect millennials. 
If you've ever wondered how to maneuver student loan debt, voting, relationships, careers, or just life in general, we feel that SO. HARD. And we're here to share our stories, along with our greatest challenges and wins, along the way. Put simply, #Millennial is about journeying through young adulthood together.
#Millennial Podcast releases a new episode every week!
We can't do it without your support. Pledge and receive great benefits in return!
And if you can't support us through a monthly pledge, we'd love for you to take advantage of an offer from one of our sponsors!
About the Team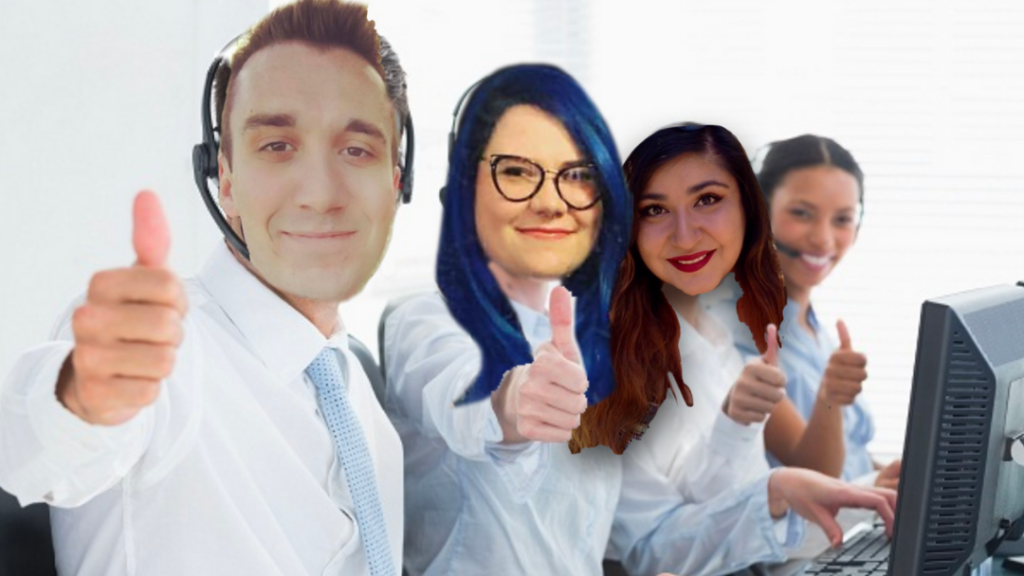 Andrew Sims (Host, Producer) began podcasting when he founded MuggleCast in 2005. Andrew offers Patreon and Podcast consulting, as well as podcast editing out of his home in Las Vegas. Outside of work Andrew obsesses over Potter, Springsteen, dogs, and nature.
Laura Tee (Host, Producer) was bitten by the podcasting bug in 2006 when she first joined MuggleCast. Podcasting stuck with her through living abroad in Costa Rica (pura vida, mae) and graduate school in New York City. Outside of #Millennial, Laura loves linguistics, story-based gaming, and analyzing current affairs. She lives in Atlanta with her boyfriend and adorable dog, Canela.
Pamela Gocobachi (Host, Producer) is a Bay Area native and an entertainment journalist with a deep love for all things pop culture. When she's not writing or podcasting you can often find her obsessing over new music finds, drinking coffee like it's her job, or doting over her dog Jasper.
Jule Gamache (Social Media Manager) has been managing social media in one form or another since 2011. In addition to #Millennial, she also runs the social media for MuggleCast and spends her 9-to-5 as a marketing manager in Los Angeles. She's a huge fan of all things Disney, Harry Potter, superheroes, and theme parks. Be it adventure, fantasy, horror, or crime, you can usually find her obsessed with the most recent content she consumed.
Andrew is safe and sound in Vegas (despite a near-death experience in St. Louis), and we're back baby!
What fate met TikTok while we were off (Can Trump really shut down TikTok?), and why are people speculating about Taylor Swift's sexuality after listening to folklore?
Laura and Pam are alarmed by Andrew's thoughts (as usual).
A confessional from someone who tried sex work prompts us to talk about jobs we've had or considered in the past, and Andrew identifies a pattern for Laura.
The main theme of Trumpster Fire is negative growth… at a rate of 32.9%. What does this mean, and how is Trump trying to distract us?
With CARES Act unemployment assistance and eviction moratoriums ending, we pivot to what this means for renters who are still suffering economically, as well as the difficulty faced by small property management operations.
People are Google-ing about how to date and meet people during COVID – are we able to help them?
How do we think people fake emergencies to get out of bad dates right now?
Does 2020 have a Song of the Summer?
This week's recommendations are pretty predictable based on our personalities: Bringing walkie talkies with you on a multi-car road trip (Andrew), this r/nosleep strory (Laura), and the Hario Cold Brew Bottle (Pam).
This week's episode is sponsored by Rothy's (https://www.rothys.com/MILL) and Anastasia Beverly Hills (https://www.anastasiabeverlyhills.com and enter promo code MILL for 15% off your first order). Support #Millennial by supporting our sponsors!
And in this week's episode of After Dark, available on Patreon:
It's the MuggleSuck AMA y'all! We took Patrons' most burning questions about growing up in the Harry Potter fandom.
We chat about staying in touch with former hosts, Wizard Rock, and who Andrew is afraid of showing up at his house.
The former podcast hosts: Where are they now?
Pam spills some tea about her worst celebrity interview. Stay tuned for a photo of the encounter on Patreon!