We brought you the original Jurassic Park. We crafted the first craft beer. We patented the concept of social commentary and invented the cat meme revolution. We are viral, apathetic, digital, entitled and diverse. We are the iEra of human evolution. We are #Millennial podcast.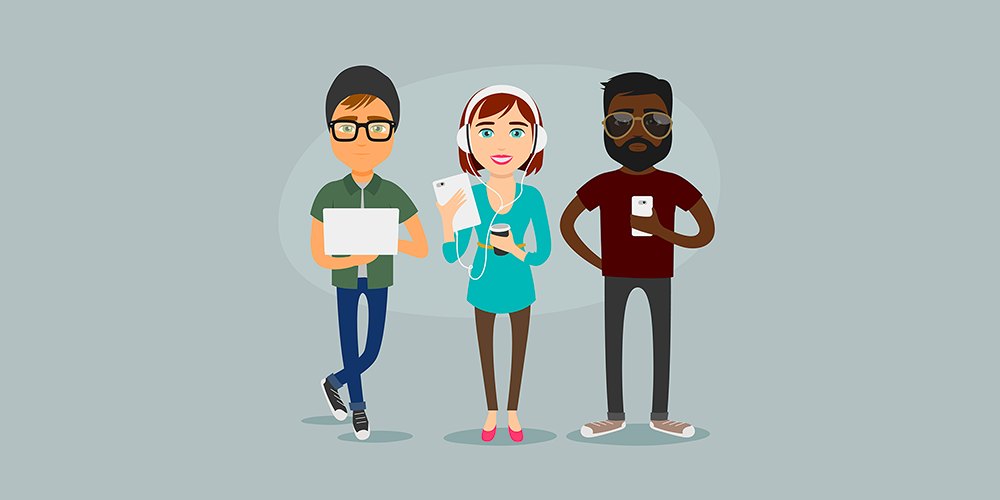 And we're here to change the world. Armed only with the ubiquitous power of USB headsets and mediocre production value, we will not rest until every inane story has been unearthed, turned to click-bait, and generated at least 300 pointless internet comments. We're like Walter Cronkite with attitude, if Walter Cronkite had been an idiot.
Each week, a roundtable of friends discuss the latest news affecting our daily lives. But it isn't all about figuring out how to afford rent, securing our digital lives, and eating avocado toast — We also discuss butts, pesky relationships, annoying family members, and anything else that enters our medicated brains. Simply put, #Millennial podcast is your show for dealing with and laughing through growing up.
#Millennial Podcast releases a new episode every week!
We can't do it without your support. Pledge and receive great benefits in return!
And if you can't support us through a monthly pledge, we'd love for you to purchase something from one of our sponsors!
About the Team
– Andrew Sims (Host, Producer) began podcasting when he founded MuggleCast in 2005. In addition to operating the entertainment analysis website Hypable.com, Andrew offers Patreon and Podcast consulting, as well as podcast editing out of his home in Chicago. Outside of work Andrew obsesses over Potter, Springsteen, dogs, and nature.
– Laura Tee (Host, Producer) was bitten by the podcasting bug in 2006 when she first joined MuggleCast. Podcasting stuck with her through living abroad in Costa Rica (pura vida, mae) and graduate school in New York City. Outside of MuggleCast, Laura enjoys all things linguistics and hosts the current affairs podcast #Millennial alongside Andrew. She loves her hometown of Atlanta, where she lives with her boyfriend and adorable dog, Canela.
– Pamela Gocobachi (Host, Producer) is a Bay Area native and an entertainment journalist with a deep love for all things pop culture. When she's not writing or podcasting you can often find her obsessing over new music finds, drinking coffee like it's her job, or doting over her dog Jasper.
– Jule Gamache (Social Media Manager) has been managing social media in one form or another since 2011. In addition to #Millennial, she also runs the social media for MuggleCast and spends her 9-to-5 as a marketing manager in Los Angeles.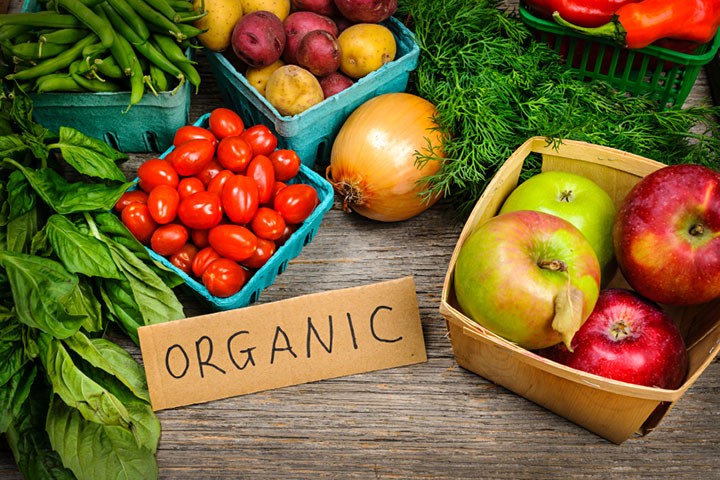 We kick off this week's episode by reviewing Detective Pikachu and Long Shot, and bitching about Game of Thrones Season 8 Episode 5. We then quickly transition to prank calling Andrew's scammer.

In NOT NORMAL News, Trump thinks he should get an extension on his abysmal first term, and Lindsey Graham supplies the excellent judicial advice of ignoring a subpoena.

AP Choice has us considering whether we'd adopt a plant-based diet, heartbeat bills, and how to remove our data from Google.

During Surprise Bitch! we play a game that's trending online with listener Danielle. Good luck with those highlights, girl!

Think of your daughters before naming them Daenerys Stormborn of the House Targaryen, First of Her Name, Queen of the Andals, the Rhoynar and the First Men, Lady of the Seven Kingdoms and Protector of the Realm, Lady of Dragonstone, Queen of Meereen, Khaleesi of the Great Grass Sea, the Unburnt, Breaker of Chains, and Mother of Dragons.

The Intergovernmental Panel on climate change completed a study that examined attitudes towards perceptions of international threats in 26 countries.

If we enter the next ice age, will lenders track down our iced corpses demanding repayment? Probably.

Farmer Pat is back to tell us about another food marketing scheme: organic foods.

Organic produce is no better or worse than conventional produce, but organic meats have been found to have higher levels of trans-fats.

In recommendations, we reveal our age. RIP.

This week's episode is sponsored by BioClarity (enter code MIL for 40% off skincare routines and 15% off everything else on their site) and Myro (enter code mill for 50% off your first order and to get started for just $5). Support #Millennial by supporting our sponsors!
We provide an in-depth, spoiler-ridden review of Game of Thrones, Season 8 Episode 5.

Which parts of the episode did we find most frustrating? We cover the frustration seen online in response to what many perceive as a rushed ending.

What other shows have started out strong and ended weak?

Do fans expect too much, and are we spoiled to expect anything more than what we've been given?
To listen to Episode #5×19 update your iTunes/RSS feed (here's more on how to listen), directly download the file, or use this player: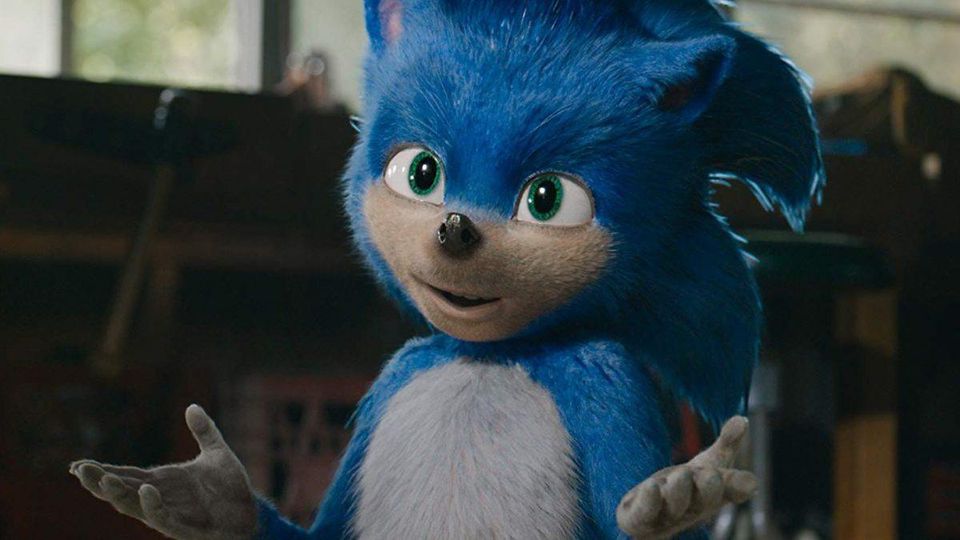 Need a pick-me-up after the latest Game of Thrones? We can make you laugh through the pain!
Andrew reveals he's been the victim of a financial scam, and Laura immediately begins plotting ways to burn the scammer's life down.
In dysfunctional democracy news, Robert Mueller calls out Attorney General Bill Barr for mischaracterizing the findings of the Mueller Report. You don't say?!
Are we hypocrites when it comes to Amazon? Yes. Will we continue ordering from them? Also yes.
A new confessional has us wondering how a long-distance Dallas-Singapore relationship might work.
Sonic the Hedgehog's CG look in the upcoming film adaption has us shook (not in the good way).
Youtube singer ~Alex~ Austin Jones was sentenced to 10 years in prison for being a fucking pervert. At least he doesn't need instruments to sing a capella behind bars?
Facebook Official Patron and official Norwegian correspondent Amalie joins us to talk right-wing populism in Europe. To what extent have the US and UK influenced this shift? Why do people have such short memories for fascism? All this and more in this in-depth discussion, which sheds light on international perspectives.
And in this week's installment of After Dark:
We hear a lot about the student debt crisis and climate change, but what are the issues facing our generation we'd like to see more coverage of?
Many baby boomers are not prepared for retirement, and experts suggest their millennial children will be footing the bill to subsidize their twilight years.
To top it off, 66% of millennials have not begun saving for retirement. What are we doing (or not doing) to prepare?
Is this financial uncertainty linked to increasing rates of depression amongst millennials? Our Lexapro says, "yes."
To listen to Episode #5×18 update your iTunes/RSS feed (here's more on how to listen), directly download the file, or use this player: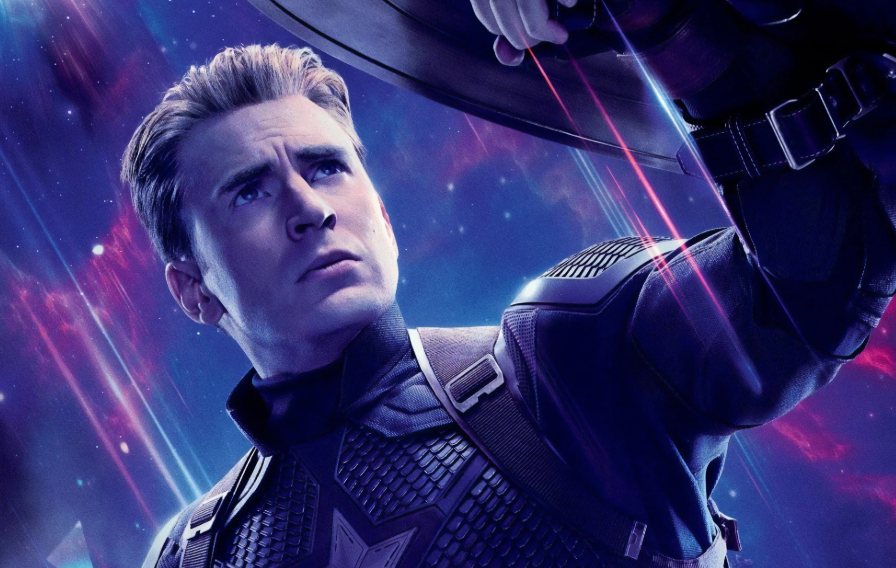 Deep in your feelings about Avengers: Endgame and Game of Thrones? #Millennial is here to share in those tears with some spoiler-free reviews!
The hosts are so low on hope for our democracy they start suggesting lunch food items for President.
Shut up and take our money: Amazon is ramping up free 1-day shipping with Prime in the US. Will we become even bigger shut ins? Most likely. Are we okay with that? Mostly.
"Old man yells at cloud" update: Spielberg's plan to block Netflix from competing for Best Picture at the Oscars has been foiled.
Indie studios and filmmakers of color are also benefitting from Spielberg's loss.
A new study from Pew Research Center, "How Americans use Twitter" gets The Number treatment. The tables turn when we ask Laura to guess her own numbers.
Laura announces she's going to write her letters to $10 Patrons under the green influence. Get ready for some #stonerthoughts
This week's episode is sponsored by Rothy's (https://www.rothys.com/mill) and FabFitFun (https://www.fabfitfun.com and enter code MILL for $10 off your first box). Support #Millennial by supporting our sponsors!
And in this week's installment of After Dark:
Celebrities getting increasingly defensive about critical feedback and throwing bloggers, reviewers, and journalists under the bus.
We relive the moment when #Millennial's daddy Hypable got put on blast by one of our favorites. #Wormtaily
How do we respond to criticism? Not like little bitch babies.
To listen to Episode #5×17 update your iTunes/RSS feed (here's more on how to listen), directly download the file, or use this player: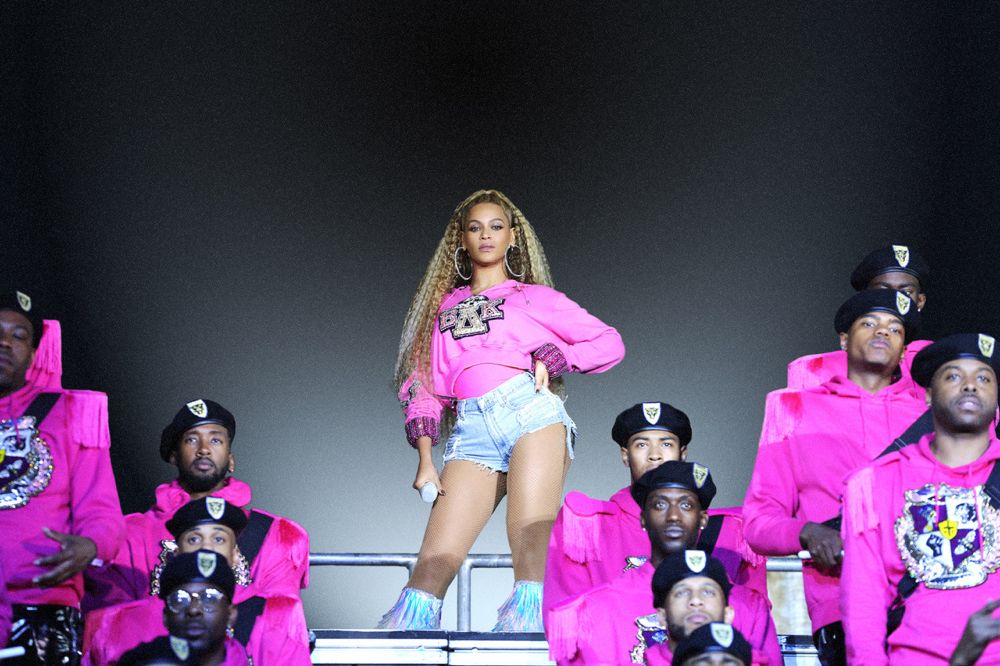 Happy 420! HE IS RISEN! Blaze it if you praise him (okay we're done).
We're all getting ready for Avengers: Endgame, and Marc and Laura are thinking of cheating on their friends.
Queen Bey blessed us all by dropping Homecoming on Netflix. We're ready to bow down – are you?
Laura is around 100 pages into the Mueller Report and has some lesser-reported deets. What would YOU do if you got a phone call in Russian on election night?
If your selfie has no visible likes on Instagram, how will you determine your self-worth? Twitter and Instagram are testing hiding like counts from their audiences.
To VR or not to VR? Sony's PS5 to be modular and VR-focussed, while Xbox and Google are banking on streaming. Our official gaming correspondent Marc weighs in.
Netflix harkens back to simpler times by testing a feature that will play a random episode of a popular show.
And in this week's installment of After Dark:
It's a Surprise Bitch-a-palooza! We call a few of our supporters and chat about life and answer your burning questions.
We share our memories of celebrating Easter as children. It was — and still is — all about the chocolate.
Oops: we woke up Greg in Singapore at 3 am. Don't worry – we sang him a lullaby to put him back to sleep.
To listen to Episode #5×16 update your iTunes/RSS feed (here's more on how to listen), directly download the file, or use this player: