#Millennial podcast is a weekly roundtable about our Generation Y experience. From news to politics and pop culture, a panel of friends digs in on why these stories matter and how they affect millennials. 
If you've ever wondered how to maneuver student loan debt, voting, relationships, careers, or just life in general, we feel that SO. HARD. And we're here to share our stories, along with our greatest challenges and wins, along the way. Put simply, #Millennial is about journeying through young adulthood together.
#Millennial Podcast releases a new episode every week!
We can't do it without your support. Pledge and receive great benefits in return!
And if you can't support us through a monthly pledge, we'd love for you to support our sponsors! See each episode's shownotes for their promo codes!
About the Team
Andrew Sims (Host, Producer, Editor) began podcasting when he founded MuggleCast in 2005. Andrew offers Patreon and Podcast consulting, as well as podcast editing out of his home in Nevada. Outside of work Andrew obsesses over Bruce Springsteen, dogs, and nature.
Laura Tee (Host, Producer) was bitten by the podcasting bug in 2006 when she first joined MuggleCast. Podcasting stuck with her through living abroad in Costa Rica (pura vida, mae) and graduate school in New York City. Outside of #Millennial, Laura loves linguistics, story-based gaming, and analyzing current affairs. She lives in Atlanta with her boyfriend and adorable dog, Canela.
Pamela Gocobachi (Host, Producer) is a Bay Area native and an entertainment journalist with a deep love for all things pop culture. When she's not writing or podcasting you can often find her obsessing over new music finds, drinking coffee like it's her job, or doting over her dog Jasper.
Jule Gamache (Social Media Manager) has been managing social media in one form or another since 2011. In addition to #Millennial, she also runs the social media for MuggleCast and is a freelance content marketer in Los Angeles. She's a huge fan of all things Disney, Harry Potter, superheroes, and theme parks. Be it adventure, fantasy, horror, or crime, you can usually find her obsessed with the most recent content she consumed.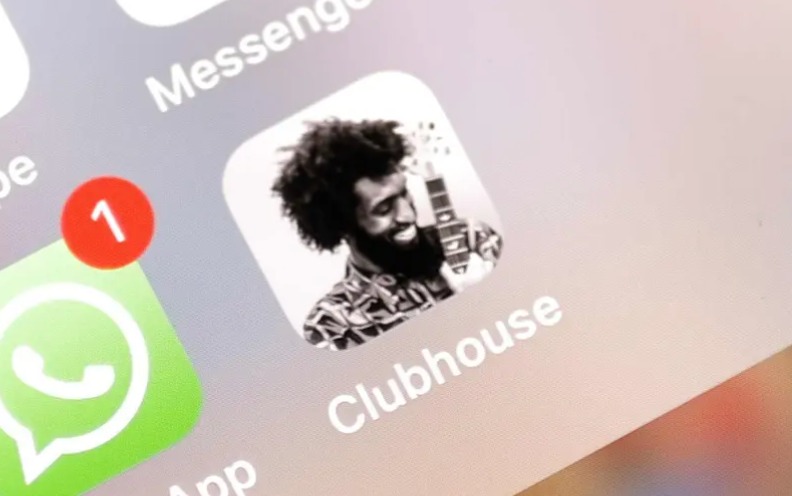 What's a phrase people say all the time that you hate? We "did a thing" and got feedback LIVE on air! And friend of the show Shane brings some Los Angeles sunshine to the panel this week!
It's happening again: people continue to cause destruction by celebrating their unborn babies' genitals via explosion.
Do we wish ill on anyone? No. Do we care that Rush Limbaugh died? Also no.
New York Governor Andrew Cuomo is under fire after the state Attorney General released a report indicating that Cuomo's office underreported the number of COVID-related nursing home deaths. Can we sympathize with his position?
Winter Storm Uri has devastated much of the southern and middle United States. Particularly in Texas, where the power grid has been deregulated for two decades because 

dErEGuLaTiOn MeAnS fREedOm. 

As if the human and infrastructure toll wasn't bad enough, consumers are now having to fight power bills for tens of thousands of dollars.
Flyin' Cruz, Cancun Cruz, Fled Cruz: how many names can we come up with for a Senator for abandoning his state in the middle of a crisis?
Meanwhile, AOC and Beto O'Rourke have picked up the slack for Ted to show Texans what real leadership looks like. Remember, Texas: y'all can vote this fucker out in 2024.
Dolly Parton says "thanks, but no thanks" to a Tennessee state Capitol proposal for a statue of her likeness.
Do we allow smartphone apps to track us? We don't think so… but maybe, kinda sorta.
Can we just get a villain origin story that doesn't try to humanize the villain for once?
Clubhouse: what we like, what we're confused about, and whether or not you're missing out by not having early access.
We've got a little bit of everything in this week's recommendations: Follow 

@NASAPersevere for the adventures of a real-life Wall-E (Andrew), Gino's pizza in Atlanta (Laura), Silicone popcorn poppers (Pam), and 'The Warmth of Other Suns' by Isabel Wilkerson (Shane). 
And in this week's installment of After Dark, available on Patreon:
What the hell did Armie Hammer do, and how does it relate to online dating?
Will someone this rich and connected actually face consequences for his actions?
We cover some of our Patrons' cringiest online dating stories, and they remind us of a few of our own.