#Millennial podcast is a weekly roundtable about our Generation Y experience. From news to politics and pop culture, a panel of friends digs in on why these stories matter and how they affect millennials. 
If you've ever wondered how to maneuver student loan debt, voting, relationships, careers, or just life in general, we feel that SO. HARD. And we're here to share our stories, along with our greatest challenges and wins, along the way. Put simply, #Millennial is about journeying through young adulthood together.
#Millennial Podcast releases a new episode every Tuesday!
We can't do it without your support. Pledge and receive great benefits in return!
And if you can't support us through a monthly pledge, we'd love for you to support our sponsors! See each episode's shownotes for their promo codes!
About the Team
Andrew Sims (Host, Producer, Editor) began podcasting when he founded MuggleCast in 2005. Andrew offers Patreon and Podcast consulting, as well as podcast editing out of his home in Nevada. Outside of work Andrew obsesses over Bruce Springsteen, dogs, and nature.
Laura Tee (Host, Producer) was bitten by the podcasting bug in 2006 when she first joined MuggleCast. Podcasting stuck with her through living abroad in Costa Rica (pura vida, mae) and graduate school in New York City. Outside of #Millennial, Laura loves linguistics, story-based gaming, and analyzing current affairs. She lives in Atlanta with her boyfriend and adorable dog, Canela.
Pamela Gocobachi (Host, Producer) is a Bay Area native and an entertainment journalist with a deep love for all things pop culture. When she's not writing or podcasting you can often find her obsessing over new music finds, drinking coffee like it's her job, or doting over her dog Jasper.
Jule Gamache (Social Media Manager) has been managing social media in one form or another since 2011. In addition to #Millennial, she also runs the social media for MuggleCast and is a freelance content marketer in Los Angeles. She's a huge fan of all things Disney, Harry Potter, superheroes, and theme parks. Be it adventure, fantasy, horror, or crime, you can usually find her obsessed with the most recent content she consumed.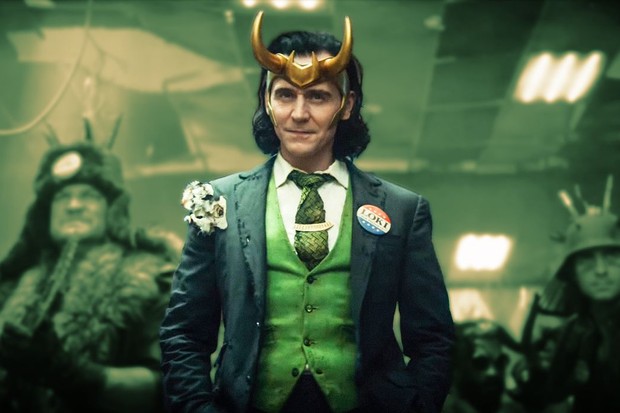 Can Andrew finish this week's show preview before the music stops?
Laura recounts her first weekend of semi-normality post vaccination.
Are we notable enough to be listed in the notable alumni lists for our high schools?
Facebook's oversight board has upheld its ban on former President Trump… for the next 6 months. Do we think he'll ever be allowed back on Facebook?
Can Trump run and win in 2024 without a presence on the major social media platforms?
Pew Research Center (aka Laura's bae) found that views regarding national identity have become more inclusive in the west since 2016. In this game of 'The Number' we try to guess just how much more inclusive this has become in the U.S.
The 2022 Golden Globe Awards will not air on NBC because the Hollywood Foreign Press Association came under fire for its lack of diversity and some questionable financial dealings.
Disney+ will be bucking its pandemic tradition and releasing new episodes of its upcoming series 'Loki' on Wednesdays instead of Fridays. Will we watch on Wednesday nights?
Twitter's new Tip Jar feature allows you to pay Twitter creators. Do we see ourselves using this frequently?
This week's recommendations will help you unwind: a whiskey, port wine, soda, and lime twist beverage for an alcoholic cherry coke vibe (Laura), Canned Oxygen (Andrew), Trader Joes Cold Brew Popsicles (Pam)
This week's episode is sponsored by OUAI (https://www.theouai.com and enter code MILL for 15% off your entire purchase), Public (https://www.public.com/MILLENNIAL to follow the hosts and get a free slice of stock when you join), and Honey (https://www.joinhoney.com/MILL to get Honey for FREE!). Support #Millennial by supporting our sponsors.
And in this week's installment of After Dark, available on Patreon:
Andrew finds out he's been snubbed, and also shares a cringe story.
Are we difficult people to get along with? Let's take this test to find out!
In addition to our overall scores, which characteristic did we score highest on?
Why every group needs a decisive extrovert, and how Andrew will forever be the leader on group outings.