#Millennial podcast is a weekly roundtable about our Generation Y experience. From news to politics and pop culture, a panel of friends digs in on why these stories matter and how they affect millennials. 
If you've ever wondered how to maneuver student loan debt, voting, relationships, careers, or just life in general, we feel that SO. HARD. And we're here to share our stories, along with our greatest challenges and wins, along the way. Put simply, #Millennial is about journeying through young adulthood together.
#Millennial Podcast releases a new episode every Tuesday!
We can't do it without your support. Pledge and receive great benefits in return!
And if you can't support us through a monthly pledge, we'd love for you to support our sponsors! See each episode's shownotes for their promo codes!
About the Team
Andrew Sims (Host, Producer, Editor) began podcasting when he founded MuggleCast in 2005. Andrew offers Patreon and Podcast consulting, as well as podcast editing out of his home in Nevada. Outside of work Andrew obsesses over Bruce Springsteen, dogs, and nature.
Laura Tee (Host, Producer) was bitten by the podcasting bug in 2006 when she first joined MuggleCast. Podcasting stuck with her through living abroad in Costa Rica (pura vida, mae) and graduate school in New York City. Outside of #Millennial, Laura loves linguistics, story-based gaming, and analyzing current affairs. She lives in Atlanta with her boyfriend and adorable dog, Canela.
Pamela Gocobachi (Host, Producer) is a Bay Area native and an entertainment journalist with a deep love for all things pop culture. When she's not writing or podcasting you can often find her obsessing over new music finds, drinking coffee like it's her job, or doting over her dog Jasper.
Jule Gamache (Social Media Manager) has been managing social media in one form or another since 2011. In addition to #Millennial, she also runs the social media for MuggleCast and is a freelance content marketer in Los Angeles. She's a huge fan of all things Disney, Harry Potter, superheroes, and theme parks. Be it adventure, fantasy, horror, or crime, you can usually find her obsessed with the most recent content she consumed.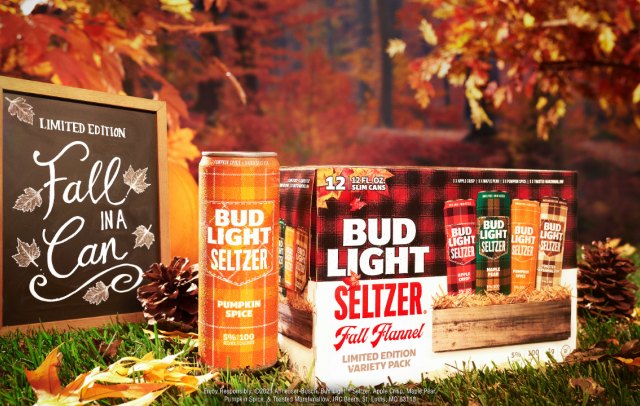 On today's episode we ask Judge Laura for her verdict on this case of the young Van Life couple who went missing, talk about when and how to leave a job as well as going back to the workplace right now, and review Bud Light's new Fall Flannel hard seltzers. 

Micah is back!
We have so much secondhand embarrassment about the amount of time and money wasted in California's recall election, we don't have much to say except… can Californians recall recalls?
Gabby Petito and Brian Laundrie embarked on a "van life" trip across America's national parks. What should have been a romantic getaway ended in tragedy, and we're left with questions. What happened, where is Brian Laundrie, and is this yet more evidence that everything on social media is fake? Plus, why was the answer likely 'murder' instead of 'breakup'?
To quit or not to quit? A Confessional writer has an unpopular opinion about those who abruptly quit jobs with little to no notice.
Related to the Great Resignation happening across the U.S., we discuss the future of work and how employers have no choice but to make flexibility a central focus of their philosophy if they want to attract top talent.
Micah shares his experience returning back to an office a few times a week, and we can't help but wonder why this is necessary for jobs that can be done remotely.
It's official: the pumpkin craze has gone TOO FAR. Andrew and Laura compare Bud Light's summer and fall seltzers and have… opinions.
This week's recommendations are quite informative: DON'T buy Bud Light's Fall Seltzers (Andrew), read this article about the future of work from Vox (Laura), and Ear Savers and Everyone's a Reel Critic Pod (Micah).
And in this week's installment of After Dark, available on Patreon:
Laura is putting her working relationship with her contractor to bed. This guy has some fucking nerve!
Our Patrons kindly share some tea they'd like to spill behind our paywall. Secretly gay grandfathers, engagement news, disappointing fathers, and shit talking ensue.
Some of us need to confront some people about their shitty selfish behavior!