#Millennial podcast is a weekly roundtable about our Generation Y experience. From news to politics and pop culture, a panel of friends digs in on why these stories matter and how they affect millennials. 
If you've ever wondered how to maneuver student loan debt, voting, relationships, careers, or just life in general, we feel that SO. HARD. And we're here to share our stories, along with our greatest challenges and wins, along the way. Put simply, #Millennial is about journeying through young adulthood together.
#Millennial Podcast releases a new episode every week!
We can't do it without your support. Pledge and receive great benefits in return!
And if you can't support us through a monthly pledge, we'd love for you to take advantage of an offer from one of our sponsors!
About the Team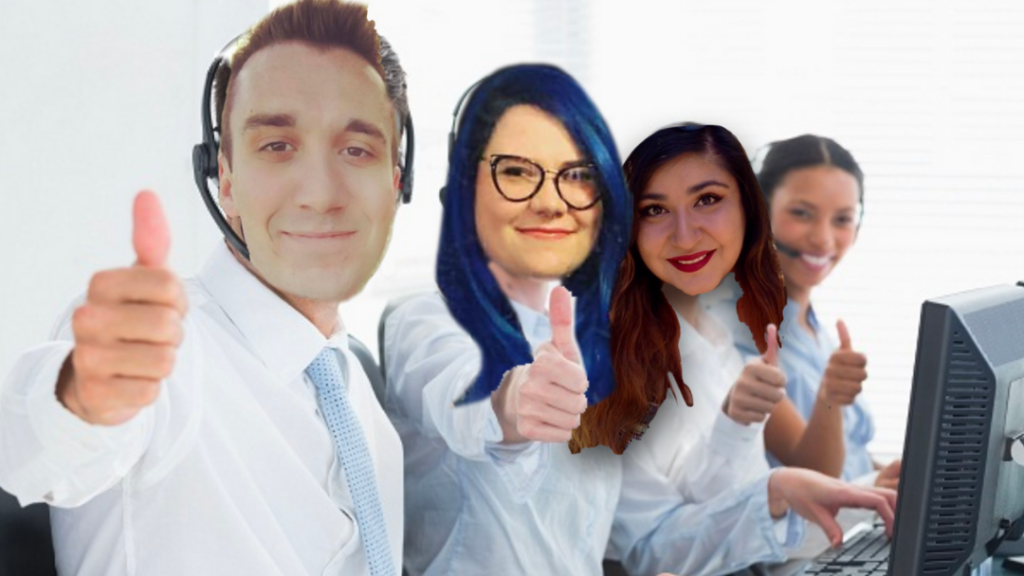 Andrew Sims (Host, Producer) began podcasting when he founded MuggleCast in 2005. Andrew offers Patreon and Podcast consulting, as well as podcast editing out of his home in Chicago. Outside of work Andrew obsesses over Potter, Springsteen, dogs, and nature.
Laura Tee (Host, Producer) was bitten by the podcasting bug in 2006 when she first joined MuggleCast. Podcasting stuck with her through living abroad in Costa Rica (pura vida, mae) and graduate school in New York City. Outside of #Millennial, Laura loves linguistics, story-based gaming, and analyzing current affairs. She lives in Atlanta with her boyfriend and adorable dog, Canela.
Pamela Gocobachi (Host, Producer) is a Bay Area native and an entertainment journalist with a deep love for all things pop culture. When she's not writing or podcasting you can often find her obsessing over new music finds, drinking coffee like it's her job, or doting over her dog Jasper.
Jule Gamache (Social Media Manager) has been managing social media in one form or another since 2011. In addition to #Millennial, she also runs the social media for MuggleCast and spends her 9-to-5 as a marketing manager in Los Angeles. She's a huge fan of all things Disney, Harry Potter, superheroes, and theme parks. Be it adventure, fantasy, horror, or crime, you can usually find her obsessed with the most recent content she consumed.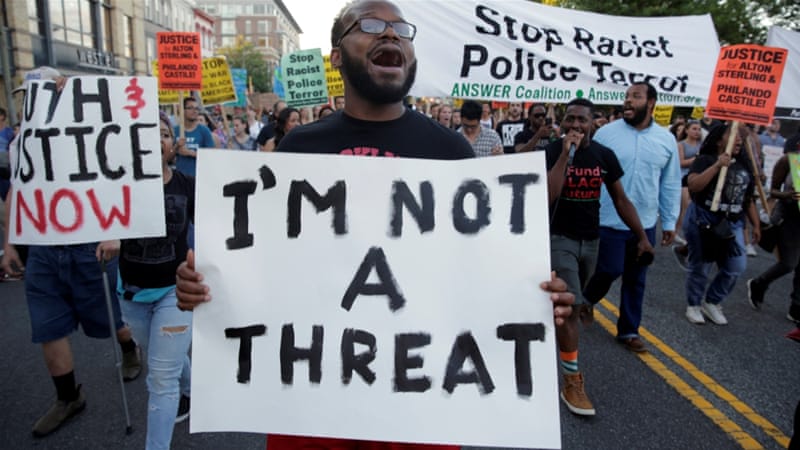 We thought the world had already hit rock bottom when we took a week off. We're back to give our take on the current state of affairs related to protests around the country demanding justice for George Floyd, Breonna Taylor, and other victims.
DISCLAIMER:
We endeavored to approach this week's discussion as allies, and do not claim to have all the answers. For rounded coverage from our black brothers and sisters, we recommend
Code Switch
,
The Breakfast Club
,
Jamele Hill is Unbothered
, '
Black Trauma And Showing Up At Work
', and '
Okay, white people, here's what you can do now
.'
Andrew discovers quarantine birthdays suck, Lady Gaga drops 'Chromatica,' and John Krasinski can go to hell.
Pam gives her review of The Ballad of Songbirds and Snakes, and her take on whether this is a compelling addition to the Hunger Games universe.
This week in Corona: U.S. deaths have surpassed 100,000, and we're disgusted by the lack of national mourning.
Theme parks won't let that stop them, though – Disney and Universal are set to re-open with strict social distancing and masking guidelines.
We react to the horrific murders of George Floyd and Breonna Taylor, and give our take on the protests happening across the country.
While the media selectively portrays the protests as violent, they seem to be missing the point: there are tanks in our streets, tear gas and rubber bullets flying. How the fuck did anyone think that would have a positive outcome?
Resource: Ethel's Club is providing free grieving and healing sessions to black folks around the world, led by licensed black therapists.
#Millennial's recommendations to fight white supremacy:
 We see you, we stand with you, we're here for you. #BlackLivesMatter
This week's show recommendations: AMC's Quiz (Andrew), Netflix's Dead to Me (Laura), and 

'Why I'm No Longer Talking To White People About Race' by Reni Eddo-Lodge (Pam). 
And in this week's installment of After Dark, available on Patreon:
JK Rowling showing some TERF-dom… again…
How does this impact our love of the Harry Potter series?
We confront some of our own implicit biases. After taking this implicit bias test on race, we share our results, what they mean, and how we can get better.