We brought you the original Jurassic Park. We crafted the first craft beer. We patented the concept of social commentary and invented the cat meme revolution. We are viral, apathetic, digital, entitled and diverse. We are the iEra of human evolution. We are #Millennial podcast.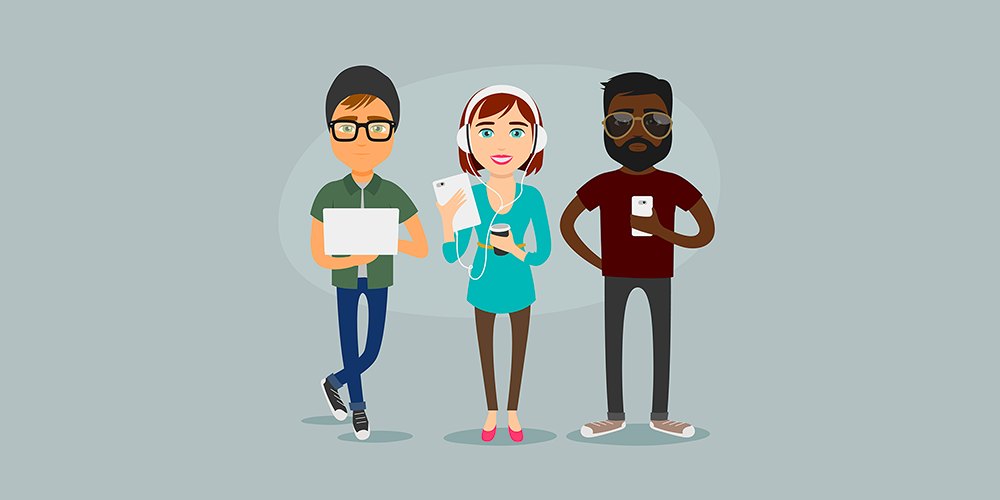 And we're here to change the world. Armed only with the ubiquitous power of USB headsets and mediocre production value, we will not rest until every inane story has been unearthed, turned to click-bait, and generated at least 300 pointless internet comments. We're like Walter Cronkite with attitude, if Walter Cronkite had been an idiot.
Each week, a roundtable of friends discuss the latest news affecting our daily lives. But it isn't all about figuring out how to afford rent, securing our digital lives, and eating avocado toast — We also discuss butts, pesky relationships, annoying family members, and anything else that enters our medicated brains. Simply put, #Millennial podcast is your show for dealing with and laughing through growing up.
#Millennial Podcast releases a new episode every week!
We can't do it without your support. Pledge and receive great benefits in return!
And if you can't support us through a monthly pledge, we'd love for you to purchase something from one of our sponsors!
About the Team
– Andrew Sims (Host, Producer) began podcasting when he founded MuggleCast in 2005. Andrew offers Patreon and Podcast consulting, as well as podcast editing out of his home in Chicago. Outside of work Andrew obsesses over Potter, Springsteen, dogs, and nature.
– Laura Tee (Host, Producer) was bitten by the podcasting bug in 2006 when she first joined MuggleCast. Podcasting stuck with her through living abroad in Costa Rica (pura vida, mae) and graduate school in New York City. Outside of MuggleCast, Laura enjoys all things linguistics and hosts the current affairs podcast #Millennial alongside Andrew. She loves her hometown of Atlanta, where she lives with her boyfriend and adorable dog, Canela.
– Pamela Gocobachi (Host, Producer) is a Bay Area native and an entertainment journalist with a deep love for all things pop culture. When she's not writing or podcasting you can often find her obsessing over new music finds, drinking coffee like it's her job, or doting over her dog Jasper.
– Jule Gamache (Social Media Manager) has been managing social media in one form or another since 2011. In addition to #Millennial, she also runs the social media for MuggleCast and spends her 9-to-5 as a marketing manager in Los Angeles.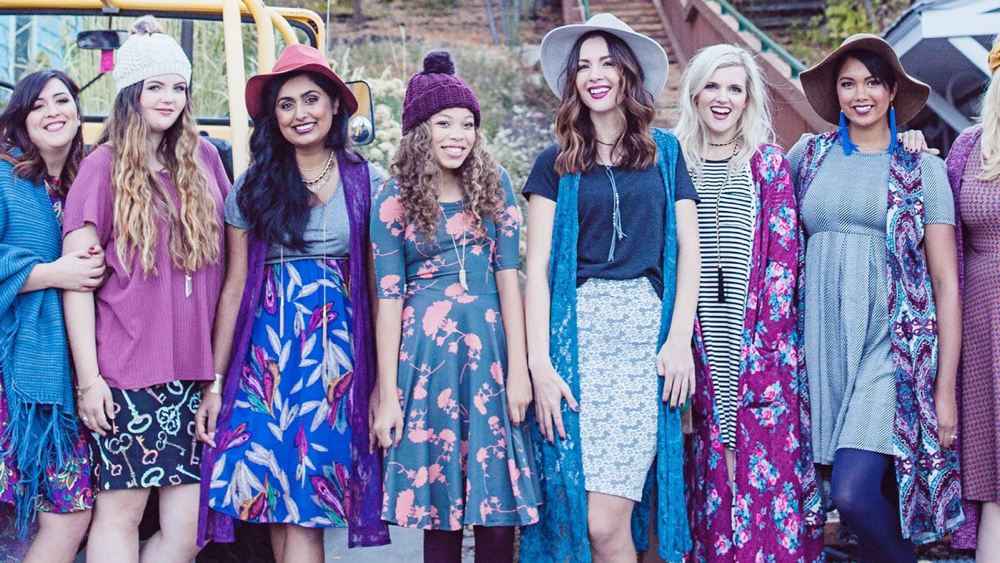 Forgot the names of all 23 Democratic candidates? Don't worry, we did too.
The hosts reveal the disgusting bodies of water they've dropped their phones in AND THEN CONTINUED USING THEM.
We highlight a few of this summer's SCOTUS rulings: Flowers v Mississippi, Dept. of Commerce v New York, and Rucho v Common Cause.
Mueller will testify on July 17th, and there are mixed interpretations amongst the hosts about how effective his testimony will be.
Remember those ugly ass LuLaRoe leggings your friend from college was selling on Facebook a couple of years ago? Surprise surprise, it was a pyramid scheme. Why are people still falling for these?
We cover the latest Taylor Swift drama, and talk about what it means for her to have the entire body of her life's work owned by someone who bullied her for years.
Twitter is finally (sort of) enforcing its Terms of Use, and we're looking forward to seeing that "big, beautiful" grey wall blocking all of Trump's tweets.
The quarterly numbers are coming in, and Q2 is looking great for Buttigieg with $24.8 million raised.
Surprise Bitch! caller Anisha is moving from Manhattan to Brooklyn like all the other cool kids, and this inspires some NYC reminiscence from the panel.
In this week's recommendations, we have vibration absorption pads for your vibrating appliances (Andrew), ThredUP for gently used, second-hand clothing (Laura), and One Day At A Time in honor of it being saved by Pop TV (Pam).
This week's episode is sponsored by Away (use promo code MILL for $20 off a suitcase) and The New Yorker (get 12 weeks of The New Yorker for just $6). Support #Millennial by supporting our sponsors!
We had some additional news stories we really wanted to dive into!
But first, Andrew reveals the salacious tale behind this week's show recommendation.
Andrew shares another rage of the week, this time directed at Netflix for literally spoiling the entire third season of Stranger Things.
The birther movement is unfortunately alive and well, and now it's coming for Kamala Harris.
Star Wars fans are getting thirsty: Disney's big problem with fans stealing items from the Galaxy's Edge attraction.
To listen to Episode #5×25 update your iTunes/RSS feed (here's more on how to listen), directly download the file, or use this player: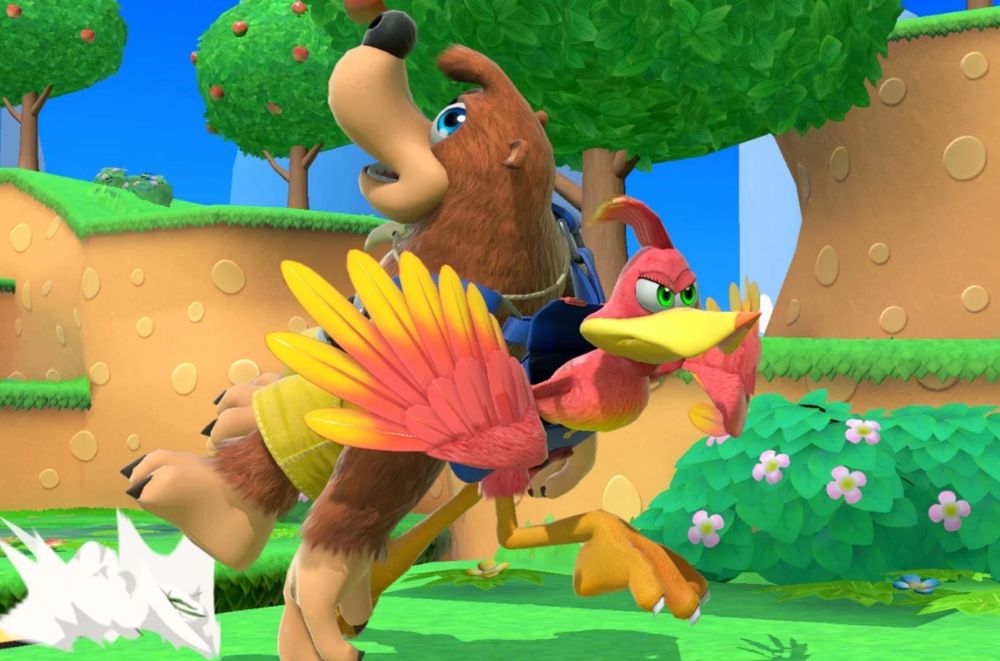 Got executive whiplash over the US and Iran's 'will they or won't they?' dance? Tune into the latest #Millennial for relief.

Do all the Toys die at the end of Toy Story 4? Andrew and Pam leave Laura and Marc fearing the worst.

Goodbye Suckabee: Sarah Huckabee Sanders makes her final #Millennial appearance, complete with objects in mouth.

There are literal concentration camps in this country, and Republicans are using these migrants' suffering as a bargaining chip on immigration.

Netflix dropped its season 3 "Stranger Things" trailer, and it's back and more 80s fabulous than ever!

#Millennial gaming correspondent Marc fills us in on this year's E3 announcements, and the rest of the panel weighs in on which games they're excited for and why.

Start your summer out right with this week's recommendations: Spindrift and ABC's summer game shows (Andrew), Crash Team Racing Nitro Fueled (Laura), stretching before moving heavy furniture (Pam), and Watch Dogs 2 (Marc).
We officially resurrect WTF News from its grave of obscurity, and #Millennial Patrons are the first to hear its revival!

From a tough-as-nails Russian man to an inflatable-inclined Florida man, there are plenty of stories to make you 'lol' and also 'wtf.'
This naturally evolves into a conversation about WTF stories we've personally lived through: dog barf, pervy gym coaches, and more.
To listen to Episode #5×24 update your iTunes/RSS feed (here's more on how to listen), directly download the file, or use this player: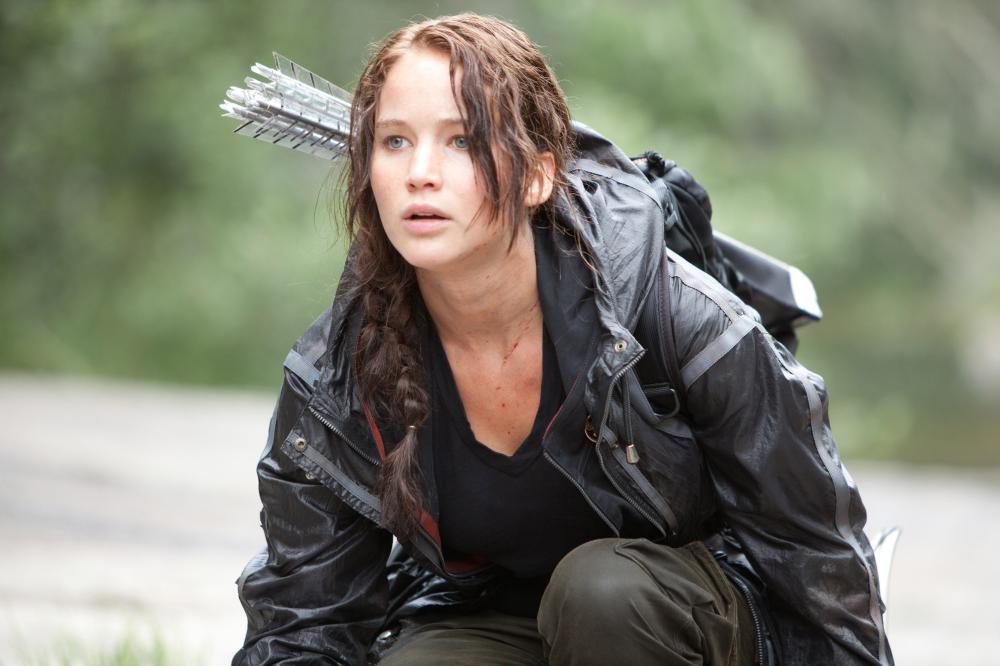 Already got Democratic debate hangover? #Millennial is here to commiserate your feelings of exhaustion with the US's campaign process.
Is Taylor Swift's "You need to calm down" this summer's gay anthem?
We place bets on which of the Democratic debates will be worth watching.
The Trump campaign has fired several of its own internal pollsters because facts.
Our $10 Patreon tier (formerly known as Facebook Official) has gotten a re-brand to BAE. BAE can mean whatever you want it to mean!
In this week's mailbag, we dive into the need for colorblind casting, online advertising, and more insight on reasons for going vegan.
We're joined this week by our BAE supporter Graham, who fills us in on his upcoming true crime novel about the 1984 murder of Jeffrey Heagerty.
In the news, we go over some data about American dads in light of Father's Day, theorize what the Hunger Games prequel could be about, and heavily judge Gaten Matarazzo's new Netflix show "Prank Encounters," which seeks to make unsuspecting jobseekers think they've landed a gig, only to pull the rug out from under them.
We've got a variety of recommendations for you this week, starting with HBO's Big Little Lies (Andrew), Costa Rica's 1820 coffee (Laura), Spindrift sparking water (Pam), and Bibliotech, a book about why libraries matter in the age of Google (Graham).
And in this week's installment of After Dark, available on Patreon:
The culture of oversharing. What is it, why do people do it, and have we ever been guilty?
Oversharing can come in the form of TMI, exaggerating, excessive judginess, and more.
Laura puts on her valley-girl voice to make fun of some overshares she experienced at dinner the other night.
When are some times when oversharing might come in handy?
We learn that Andrew is the most humble among us, and somehow end up talking about the oversharing habits of our favorite King of Clickbait.
To listen to Episode #5×23 update your iTunes/RSS feed (here's more on how to listen), directly download the file, or use this player: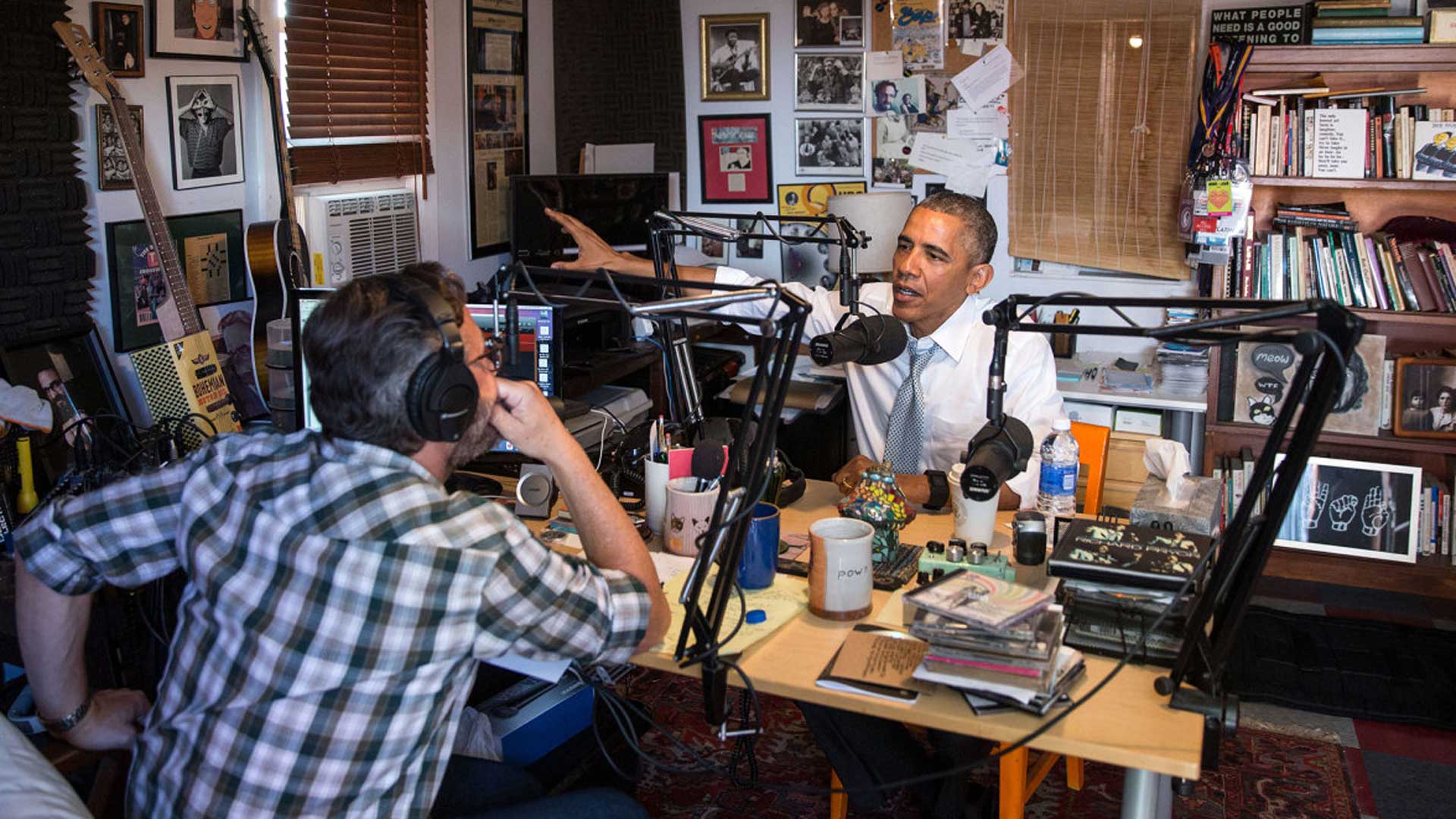 We're Andrew-less this week, but we won Pat in the divorce, so the show must go on.
Trump making the OG colonizers cringe at our reputation, Pam's neighbors bring unwanted guests, and Pat reveals how to get your hair done for free AND (maybe) pick up a modeling gig at the same time.
We cover a variety of feedback in this week's Mailbag: more examples of phone scams, media depictions of the Middle East, and the ongoing conflict in Sudan.
Barack and Michelle (AKA: America's Mom and Dad) are taking after us and getting into podcasting. We couldn't be more proud!
Pew Research is at it again, trying to provide us with reliable data to draw reasonable conclusions. This week, we consider their data regarding 2020 voting demographics.
Laura makes a case for impeachment.
Justin Bieber… challenged Tom Cruise to a fight We don't even know what to make of this.
As always, we wrap with some recommendations we think will make life just that much better. Overtone conditioner for touching up fashion hair colors (Laura), Pet Food Express' self-service pet wash (Pam), and shredding chicken using a Kitchenaid mixer (Pat).
This week's episode is sponsored by bioClarity (https://www.bioclarity.comand enter code MIL at checkout for 40% off a skin routine and 15% off everything else on their site) and Brooklinen (https://www.brooklinen.com and enter promo code MILL for 10% off and free shipping). Support #Millennial by supporting our sponsors!
And in this week's installment of After Dark:
It's an Ask Us Anything edition! Ever wanted to know what weird thoughts and shit run through our heads? This is how to find out.
What things do we regret saying on the internet and broadcasting to thousands of people?
When in our lives have we experienced FOMO? Why?
What media do we still love, even if it hasn't aged well?
What topics are the toughest to cover on #Millennial?
To listen to Episode #5×22 update your iTunes/RSS feed (here's more on how to listen), directly download the file, or use this player: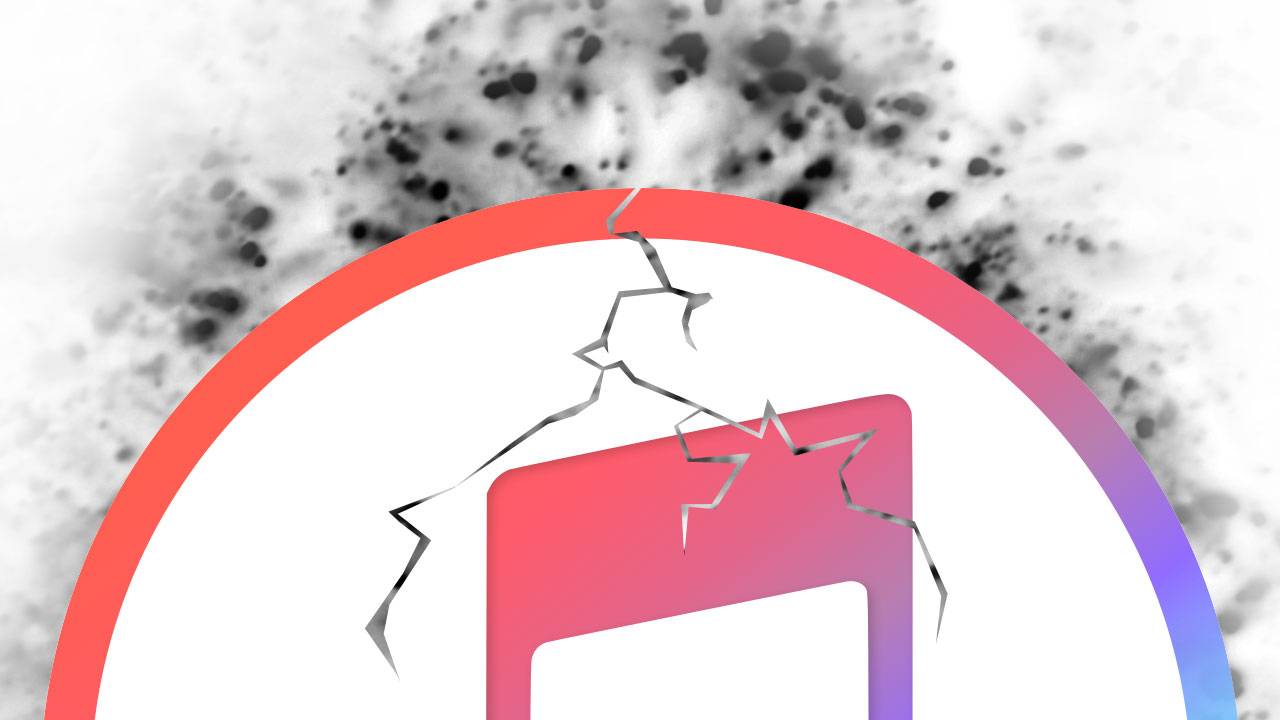 We return from Memorial Day to find our entire panel has officially entered our 30s. Happy birthday, Andrew!
What did we do over the break? Andrew honky tonked, Pam low-key went to Italy, and Laura got microderm and has a soft-as-a-baby's-ass face now.
LIMITED TIME OFFER! Become a Patron at the Facebook Official level to receive a handwritten letter penned by one of the hosts, and signed by all three of us! We'll be forever grateful.
The Mailbag is back, and we give advice about dealing with passive-aggressive roomies, get advice from a 12-year-old English free running boi, empathize with the terror of a workplace shooting threat, and hear feedback from a listener after our baby name discussion a couple of weeks ago.
In the news: Hollywood is threatening to pull out of Georgia if its new draconian abortion bill passes, the US Senate passes a law to cut down on robocalls, iTunes is soon to meet its maker, and a record number of climbers have died scaling Mt. Everest this season.
Should Democrats appear on FOX News? The panel discusses and theorizes that perhaps there is a strategy at play here.
This one's for you, Scott! Our host recommendations are definitely gonna make you go looking for dimmable light switches (Andrew), get your smooth face on with microdermabrasion (Laura), and tune into Netflix's "When They See Us" (Pam).
This week's episode is sponsored by Rothy's (https://www.rothys.com/mill), FabFitFun (https://www.fabfitfun.com and enter code MILL to get $10 off your first box), and The New Yorker (https://www.newyorker.com/MILLENNIAL to get 12 weeks of The New Yorker for $6 plus an exclusive tote bag). Support #Millennial by supporting our sponsors!
MuggleSuck is back!
Our old boss is trying to rebrand himself as a Twitter Philosopher. (Wait, is he actually a boss if he didn't pay us?)
We analyze his nuggets of wisdom, such as "when you go into the DMV you're just a number" and "overestimate your success to attract investors." Next he'll be telling us not to ask what our country can do for us, but what we can do for… you know the rest.
We make a reveal about a parody account from long ago.
To listen to Episode #5×21 update your iTunes/RSS feed (here's more on how to listen), directly download the file, or use this player: