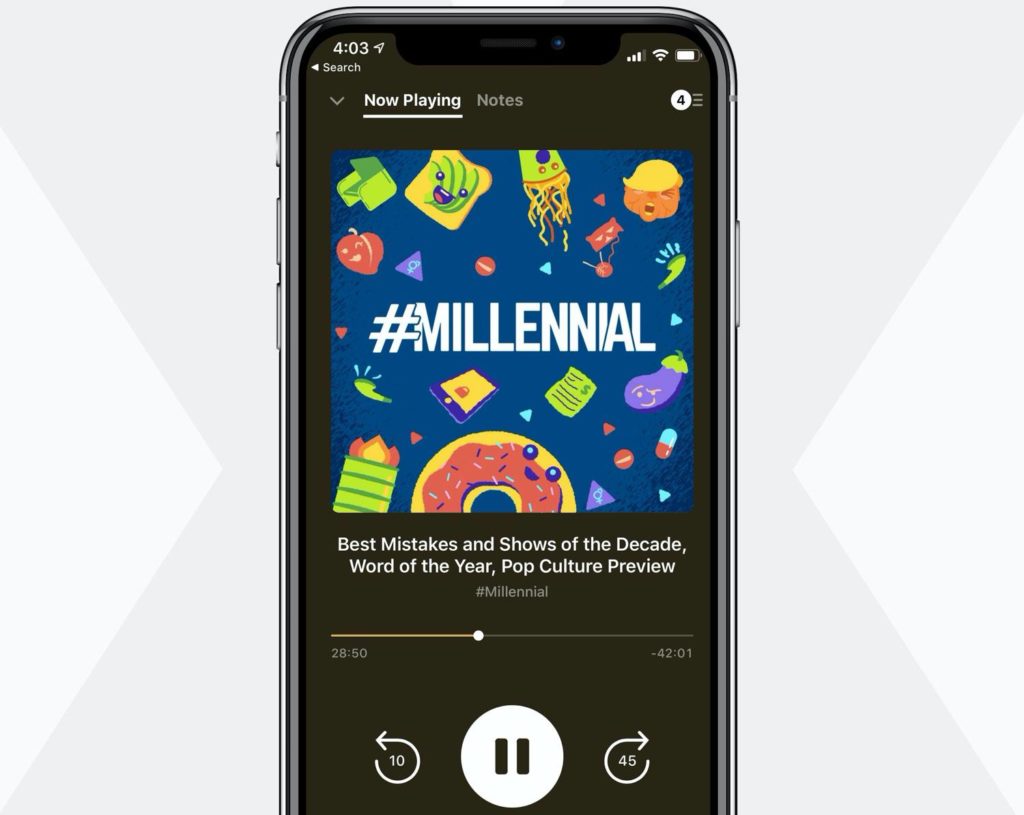 #Millennial's main weekly episodes are free and easy to listen to. You can subscribe and listen on:
iTunes 

(click "subscribe" to ensure you're getting our latest episodes) 

Add our RSS feed to your podcast client
If you need an app for your mobile device, we recommend Pocket Casts for iPhone, and Pocket Casts or Podcast Addict for Android.
Having problems? Email us at millennialshow@gmail.com and we'll ask Alexa to send help.